More than just Dog Obedience –

Your Dog Learns Manners!
Our Juvenile Manners Class is a dog obedience class with a difference – designed to provide not just Obedience Training for Juvenile Dogs, but also to assist dog owners to get through those pesky adolescent behaviours, by working on dedicated focus, relaxation, and, self-control exercises that are so important, yet ignored by other dog training schools .  The four to twelve month age group can be the hardest for dog owners to work with, and Obedience Training is not enough when it comes to Juvenile Dogs – we want to help you achieve success with your adolescent dog.
Would highly recommend Jen's classes to anyone with a dog no matter their age! We have all learnt so much in just 6 weeks! Can't wait for the next set of lessons to begin!
Charlotte of North Ipswich
Exercises covered in the program include:
Dog Obedience: Coming when called; Sit; Down; Stay; and, Walking Politely on Lead.
Manners Exercises include Doggy Zen; Leave it; Drop it; Pattern Games; Using Environmental Rewards; and more.
Open enrollment – start this week!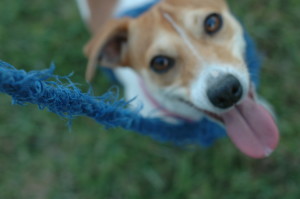 Cost:
Only $180 for 6 weeks

Where: 3/14 South Station Rd, Booval

Times:
Saturday 9 am
Sunday 9 am
Tuesday 6:30pm
Wednesday 7:30pm 

Our Classes are designed to help you and your dog live happy, relaxed lives together.  Whether you have a brand new puppy that you have brought home and you want to learn the ropes – or if you have an older dog in need of some manners – we have a class for you*.
* Some dogs are not able to learn best in a group class, due to over-excitement, fear or anxiety – if you feel that this might be your dog, discuss private training options with our trainers today.
Find out why the Australian Veterinary Association recommends reward based training here.