Doggy Dogma's Dog Training School offers Puppy School, Dog Obedience & Behaviour Classes, as well as One-on-One Dog Training & Behavioural Consultations
throughout Ipswich, the Scenic Rim, the Lockyer Valley and the Western Suburbs of Brisbane.
While many dog owners love their dogs, often they don't understand what they, as the owner need to do to get the best out of their dog.  We know that you want your dog to listen to you and how you feel when they don't come when called,  pull you down the street or are acting aggressively to other dogs or people.  What we offer is real-world solutions to dog problems, with results that are effective and long-lasting.
Let us help you and your dog, from puppy to adults of all ages, all breeds, and all problems – training should be easy, practical and fun for both you and your dog. Look around to find out more. How can we help you…
Why is it Family Friendly Dog Training?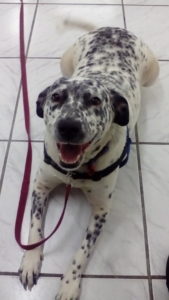 Because we are force-free trainers, all members of the family can participate in training to help your dog to learn want you want them to do.  Everyone wants their dog to listen to them, and they can listen to every member of the family.
How is it easy to use?
We specialize in training Pet Dogs, this means that training needs to take place for dog owners during their day to day interactions with their dog.  By teaching owners how to train, work and live with their dog, and use everyday interactions as a training session – owners can keep training sessions short, simple and effective.
Flexible dog training for the modern world.
– Flexi class – open enrollment start when you are read, 12 weeks to finish 6 classes.
– Individual training – in classes or as a private training option, we want to work with what you want from your dog.
– Private Consultations, available throughout the week and on the weekends
– Weekend, Morning and Evening classes – making training accessible to busy Dog Owners. 
– Options – 6 different Private training options, to meet your budget, time and problem
– Variety – Various Classes that focus on behaviors that you want to work on

Please take a look at the website or contact us with your inquiry, so that we can help you with your dog.