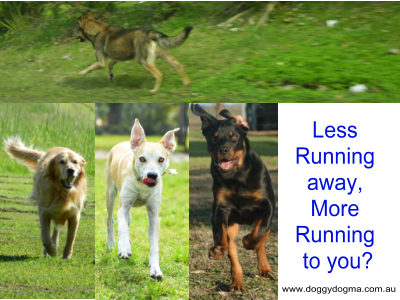 Rocket Recall is the Class for you!
Our most popular topics class – designed for fun and results.
Over 4 weeks we are going to teach your dog that coming back to you when called is the best option, using proven scientific training techniques of motivation and reinforcement – your dog will learn that there is a reason to come when you call.
Learn to teach your dog to come in different locations and under distraction, learn about why dogs fail to respond to their owners and how you can improve their responsiveness.
Expect more and get more from your dog!
Details:
Class Starts: 17 June 2017
Location: 3/14 South Station Rd, Booval
Cost: Only $140 for 4 weeks
Limited class numbers!